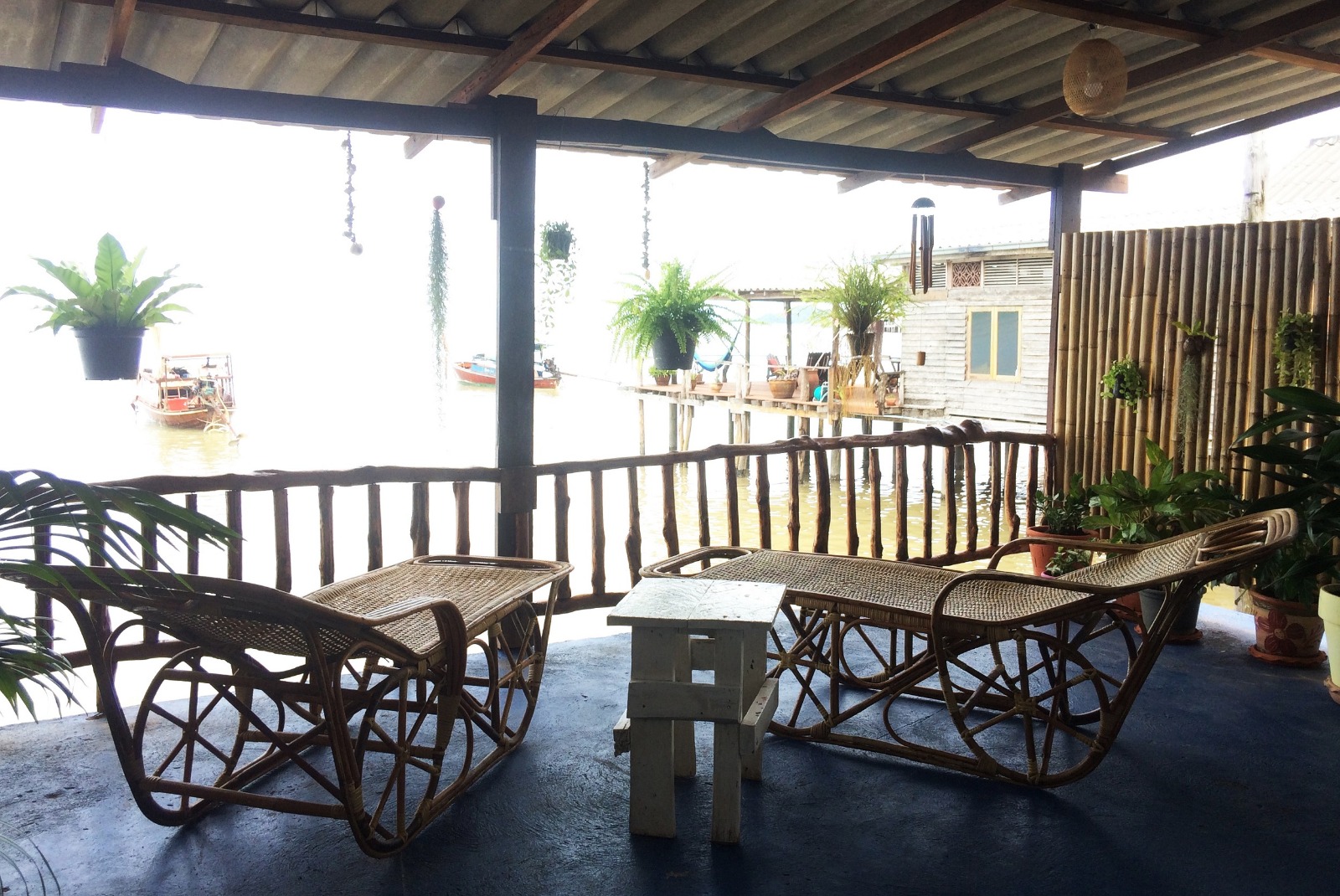 Wake up at 6 am in time to see the sunrise over the ocean with islands in the background and you won't regret it! As well as the amazing views, the house is very tastefully decorated with lots of plants on the spacious balcony. It's the perfect place to relax and slip into the laid-back way of life in Lanta Old Town. Come and and stay with us if you are looking for a real home, spacious, simple and well-priced in a local village with all the conveniences from back home.
This renovated house has two air-conditioned bedrooms, a well-equipped kitchen and plenty of living space. The house is built on poles on the sea in the lovely little fisherman village of Lanta Old Town. You will enjoy stunning views of the ocean, nearby islands and fishermen life.
The house is very spacious with its 120 square meter. It has two bedrooms, both with air-conditioning to cool down on hot days (which is basically every day in Thailand) and a queen size bed.
A very spacious and airy hallway leads you to the bathroom that has been recently entirely redesigned in a light rustic-industrial style.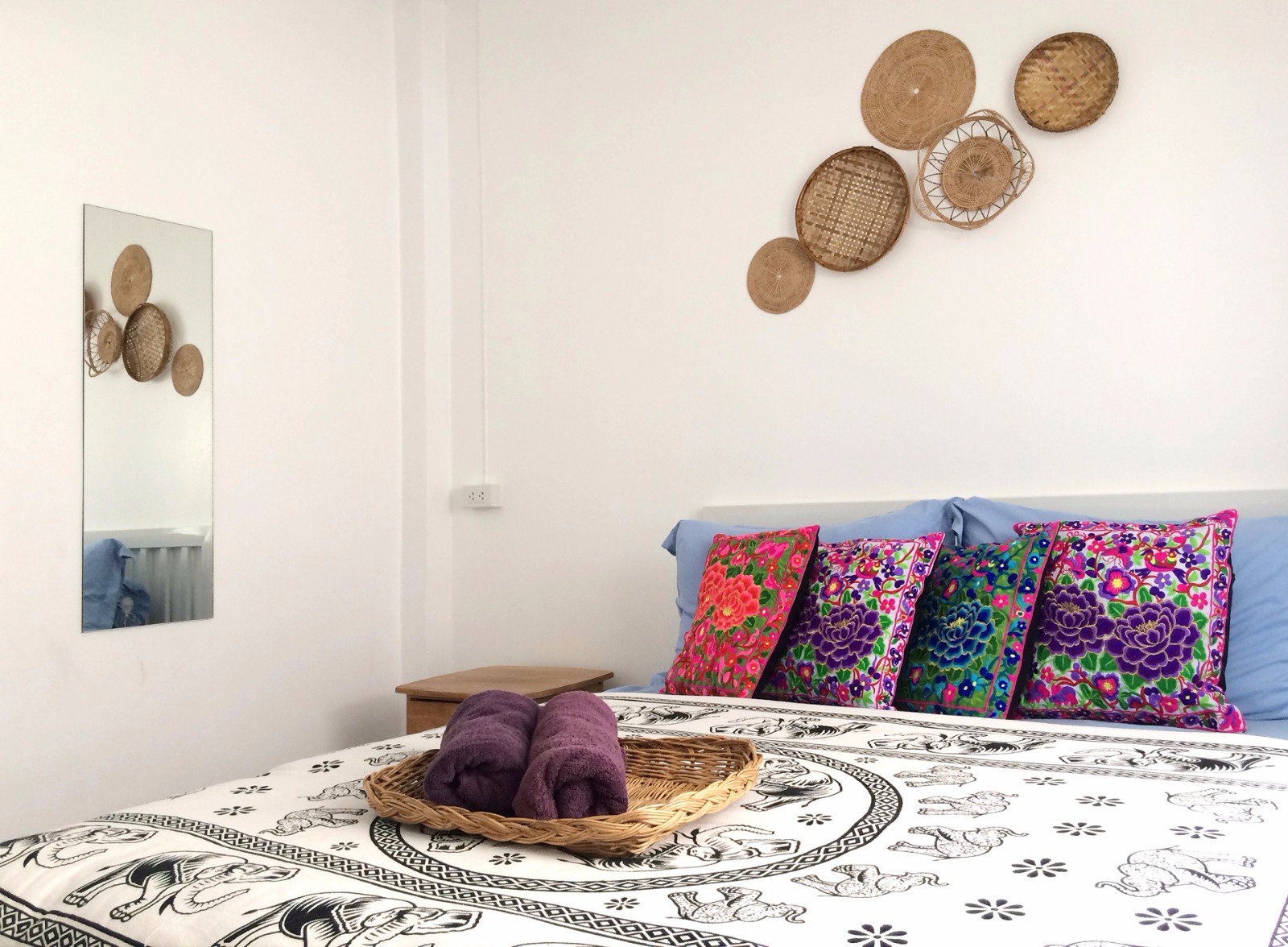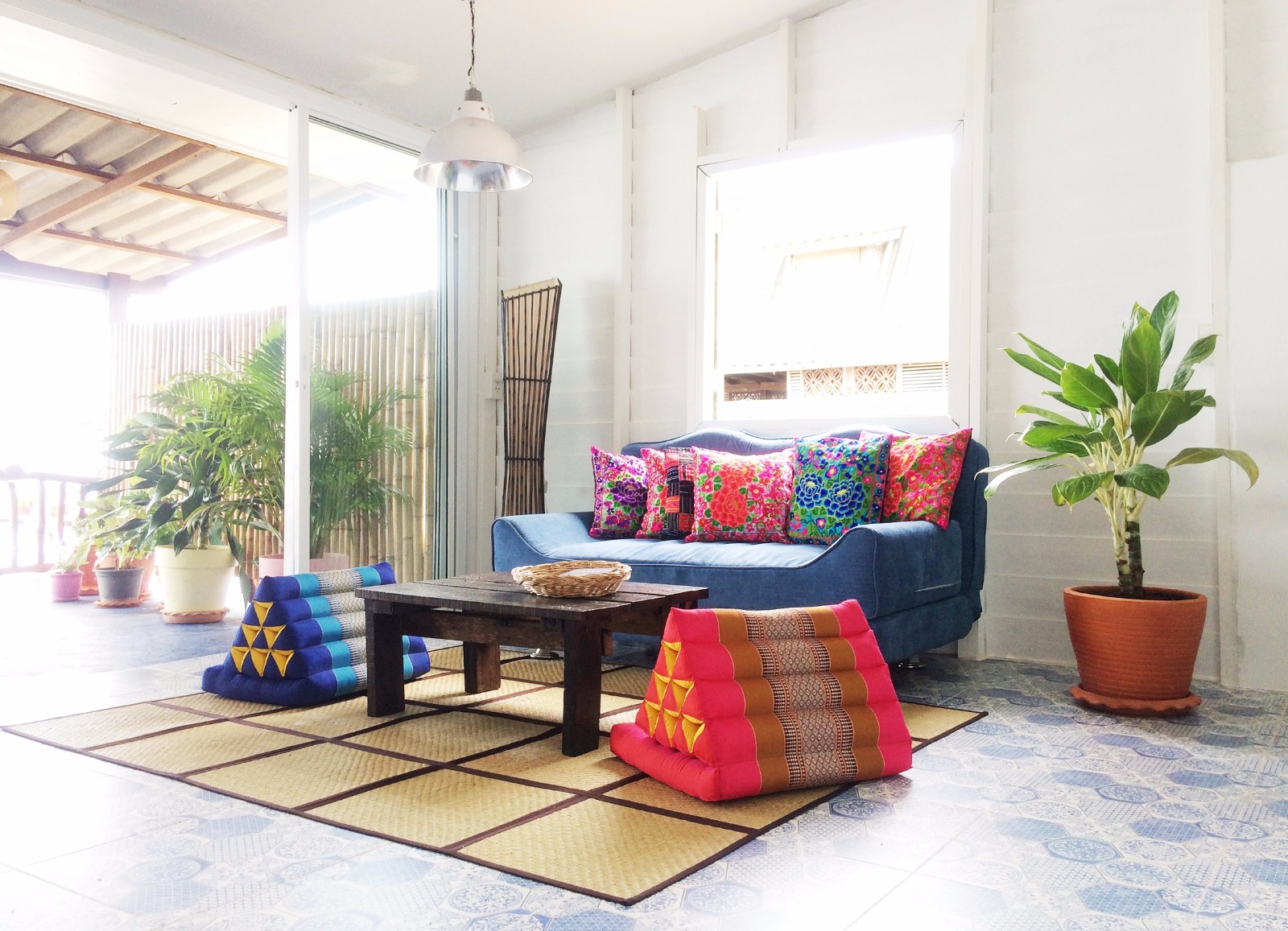 From the hallway you enter the living area with a separate living area, dining area and well-equipped kitchen. This areas is 3.5 by 6 meter and boasts a 6 meter glass sliding doors with access to the deck with amazing sea views. The deck and the living area are of course the pearls of the house. Filled with relaxing chairs and pillows, you will probably spend most of your at home time here. Although with all the fun stuff our island has to offer, if you book the house for less than 4 nights, you will probably not get to spend much time at home 😉
In every corner of the house and the outside deck you can enjoy good quality wifi. If you stay with us for more than a week, we provide a once-weekly cleaning service to make your stay pleasant.
After your check-in we are at your service to answer any questions you might have and help you arrange anything, such as motorbike rental, transportation to and from the airport, a 4-island trip or a diving course. You can also try Mon's local-style private cooking classes, where you learn to cook authentic Thai food in a fun and relaxed atmosphere. More info about that on our web page Cooking with Mon.
Visit the pages below to get more information on things to do around our house, getting here, the Old Town and surrounding or go ahead and send us a message if you would like to book the Blue Ocean House.