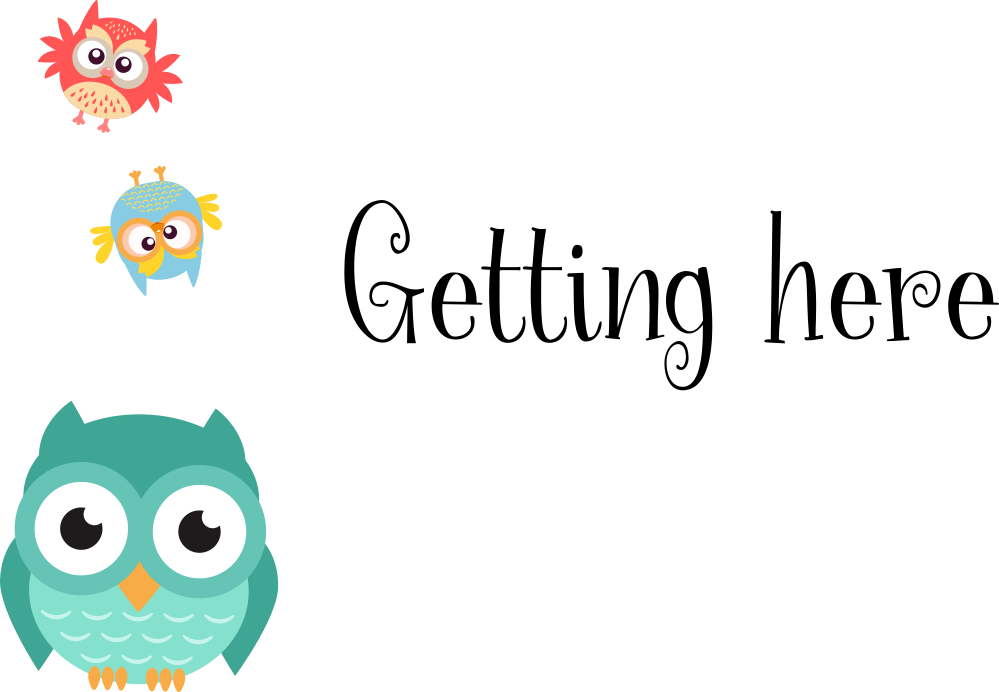 Feel free to contact us for directions or more inquiries!
Where are you coming from?
KRABI Airport - Shared minivan
From the airport you can get the shared minivan. You can arrange it yourself when you get to the airport. The minivan leaves every hour until 5 pm (but it leaves at 5 pm from Krabi Town, so only arrives to the airport around 5:30) and it takes about 3 hours.
It is important that you find the right company, the one who will bring you all the way to Old Town without extra charge. Price should be 400 baht, not more. Let the person who sells you the ticket know that u r going to Lanta Old Town and preferably have it written on the ticket so there is no confusion. The company does not have a name but you can check if it Sahagon, which means something like 'government operated' (hopefully people will understand you when you ask for it). The van should be white with blue letters saying Koh lanta-Krabi or the other way around.
KRABI Airport - Private taxi
It is also possible to take a private taxi. Then a driver will wait for you at arrival hall with a sign. The price is 2500 baht for the ride and it takes 2 hours to get to our place. We are happy to arrange the private taxi to pick you up. Please contact us beforehand and provide your flight number and arrival time.
KRABI Town and AO NANG - Shared minivan
If you stay in Krabi Town or Ao Nang, we can order a shared minivan to pick you up at your hotel and bring you straight to our place. It takes between 3-4 hours and the price is 350 baht pp from Krabi Town and 450 baht from Ao Nang. Please contact us beforehand and provide the name of your hotel or guesthouse and preferred pick up time.
KRABI town and AO NANG - Private taxi
We can arrange a private taxi to pick you up from your hotel and bring you straight to our place. Prices vary between 2500-3000 baht and it takes around 2-2.5 hours. Please contact us beforehand.
PHUKET, PHI PHI, KOH LIPE, KOH JUM, RAILEY, AO NANG or KRABI - Ferry
If you arrive by ferry from Phuket, Phi Phi, Koh Lipe, Koh Jum, Railey, Ao Nang or Krabi, you will arrive to Koh Lanta at the saladan pier and you will need either a taxi or you can rent your own motorbike. The pier is quite far from our place, about 20 km, therefore taxis are expensive. If you would like us to send a taxi, we can do it. A driver will then wait for you with a sign so it would be easy to find. The price is 500 baht. Please contact us beforehand and provide exact arrival time and name of ferry company. Please be aware that 'ferries' arranged from Koh Phangan, Samui and Koh Tao, are usually minivans, and as we do not know the exact drop-off time and place, it is not possible for us to arrange a taxi.
Also sometimes travelers coming from Krabi and Ao Nang are misled thinking they arrive by ferry, while actually they arrive by minivan (which has a short car ferry ride). Please check and make sure to inform us should you have ordered a taxi from the pier and you happen to sit on a minivan instead of boat.
KOH MOOK, KOH NGAI and KOH KRADAN
If you arrive to Old Town from these islands, please make sure that you buy a ticket for the ferry that arrives to Lanta Old Town, as it is also possible to arrive to the Saladan Pier, but that will be far from our place. The Old Town pier is much nearer to these islands, and if you arrive here you can basically walk to our place in less than 10 minutes.