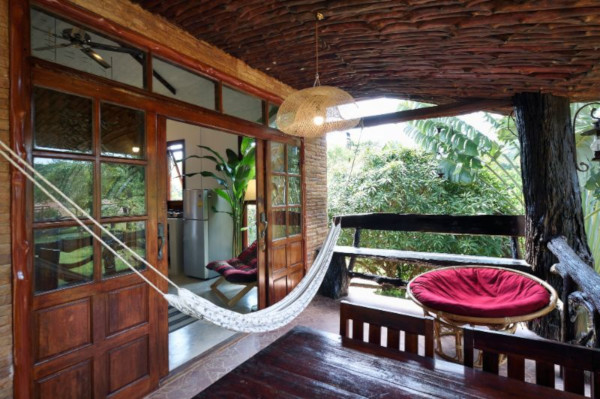 Tucked in between Koh Lanta's hills and rubber trees, our little house will feel like a real home for those who are looking for something quiet and peaceful and more character than the resorts on the beach side.
Although you will feel fairly secluded, while surrounded by birds, frogs, butterflies and various fruit trees, you are actually only 1.5 km walk or drive away from the beaches, restaurants, coffee shops, 7-11 and all those facilities that make tourist life easy and convenient.
From the road leading to the house you will open the big gate and enter the spacious, tropical garden that will be yours during your stay. You will see the house like in the pictures, built of wood and bricks that generate a warm and cozy feeling, like 'Little House on the Prairie'.
Underneath the house there is a garage where you can park your car or motorbike, do yoga or just sit in the shade and read your book. Traditional wooden stairs lead to the spacious balcony where you will spend most of your at home time. There is hammock for you to relax on and see the world go by or you can sit and dine at the table. From the balcony you can enter the living room area with well-equipped small kitchen and a daybed.
The kitchen is equipped with fridge, stove, kettle and toaster. It will allow you to cook like you do back home, or to try some Thai cuisine, using local ingredients that you can find in the many fresh markets not far from the house.
The house comes with fiber-optic high-speed internet.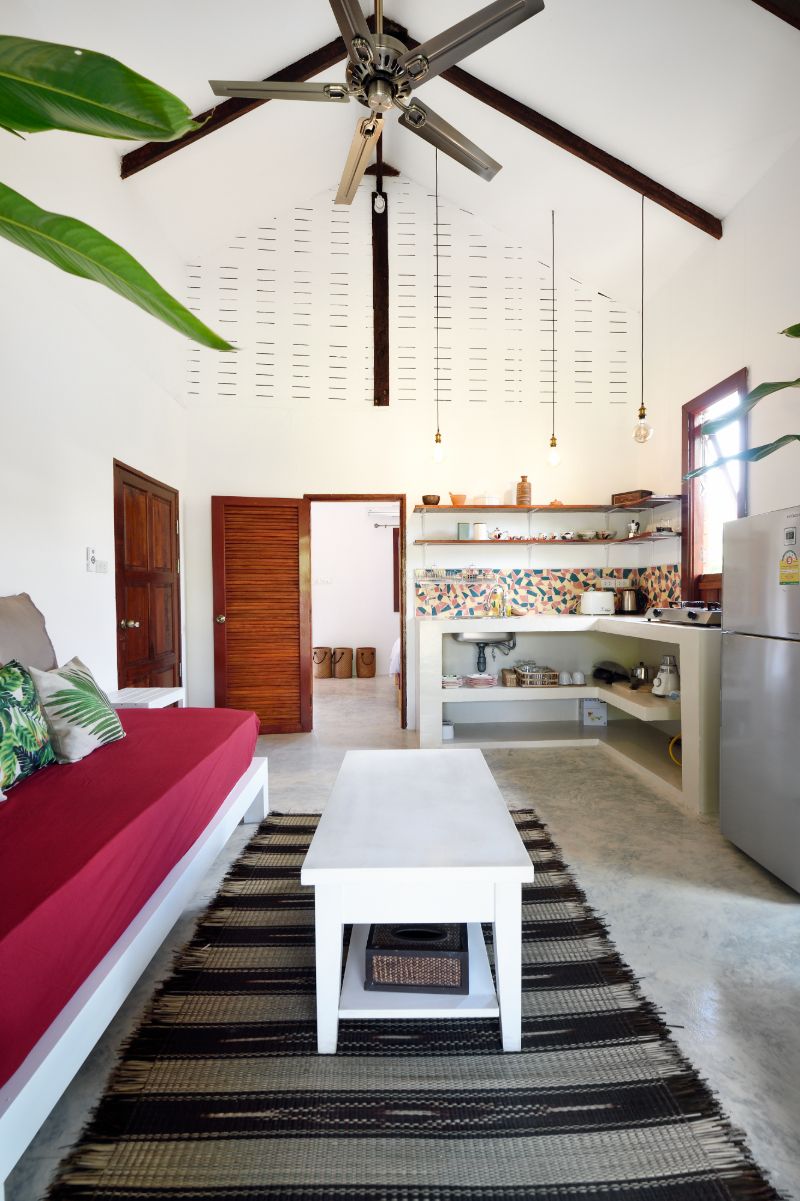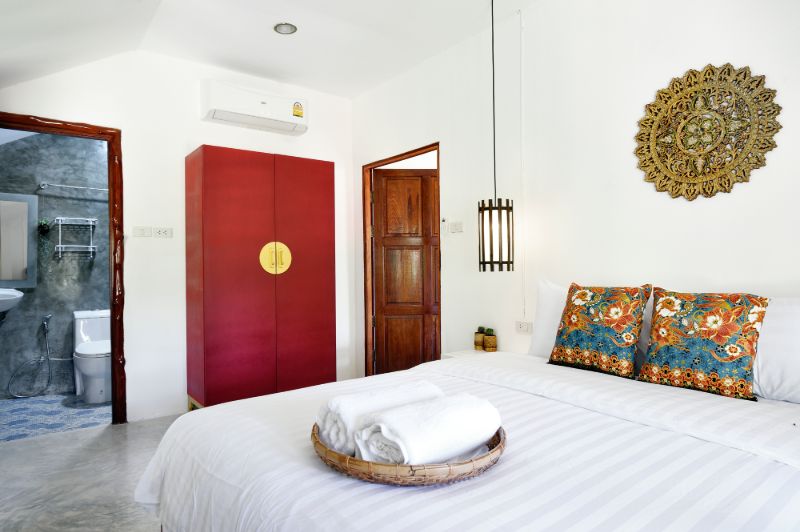 From the living room area you can access the two bedrooms. Each bedroom features a queen-size bed, air-conditioning, a wardrobe and a private bathroom with toilet and hot shower. One of the two bedrooms has access to a small balcony at the back of the house, overlooking the mountains with some nice views of the sunset colors. As we are located in the valley you will need to be on beach in order to fully enjoy our island's magnificent sunsets.
The neighbourhood is a quiet residential road behind one of Koh Lanta's nicest and centrally located beach Relax Bay, right next to the popular Long Beach. The road is a side road of the main beach road and it is a beautiful walk of around 15 minutes to the beach. Our neighbourhood is very safe and there should be no problem to walk or ride the bike at night. But it does get really dark after sunset as there are no street lights around the area. It is important that you are aware and okay with that.
Please be aware that there are 7 cats living around the property. They are clean, vaccinated, healthy and friendly. Some of them are waiting for your cuddles!