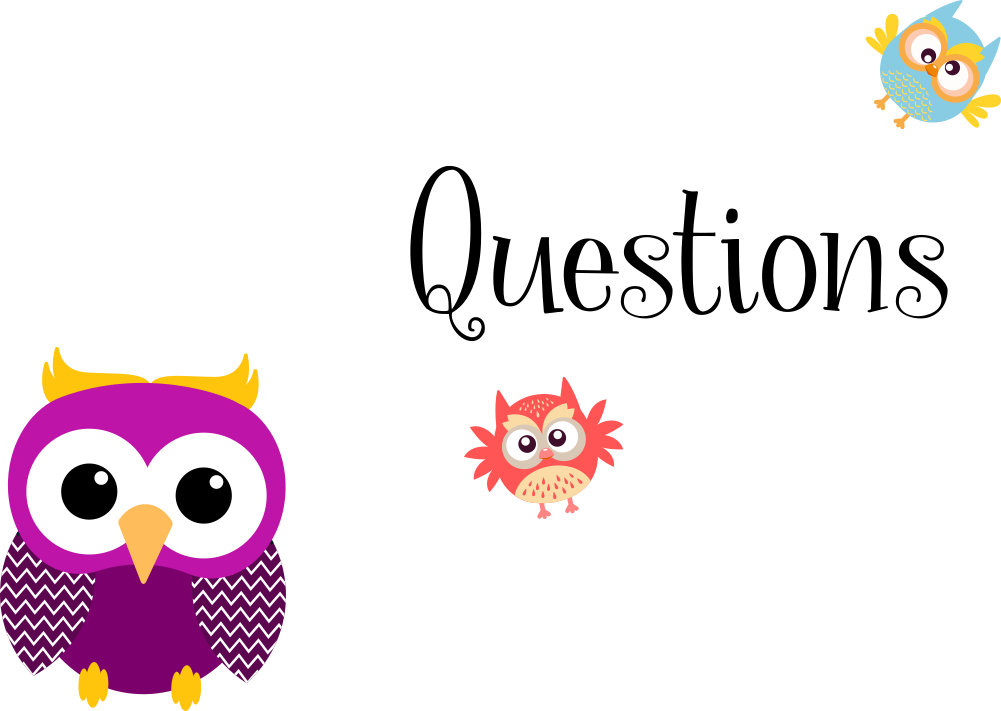 How is the Old Town and why should I visit it?
The neighbourhood is one of the most authentic local Thai neighbourhoods still found on Koh Lanta. The houses are built on poles on the sea with stunning views of the ocean, sunrise and nearby islands. Old Town has the sea on one side, and mountains, rubber trees and jungle on the other. Most tourists visit the resorts and accommodations on the touristy West-coast, where the beaches are found. We think the Old Town, despite not having a proper beach, is the best place to hang around if you want to experience life in a real local Thai village. Old Town offers all the tourist amenities and facilities that the touristy West coast offers, but it still feels unspoilt. People are friendly and honest. Your neighbours are a melting pot of Thai Muslim fishermen, Thai Chinese merchants, Sea gypsies, expats and other tourists. The neighbourhood is a real quiet one, but prepare for the sounds of local Thai life: waves, birds, crickets, rain drops, frog choir, boat motors, roosters, prayers from the local Mosque or Buddhist temple or just children playing outside. There are many activities you can do right here in the Old Town, see for more information
Things to do
. And if you can ride a scooter or are willing to learn how to ride, you can easily get everywhere as the rest of the island is easily accessible.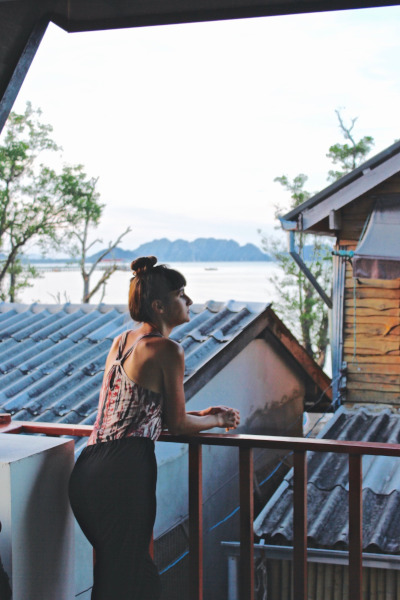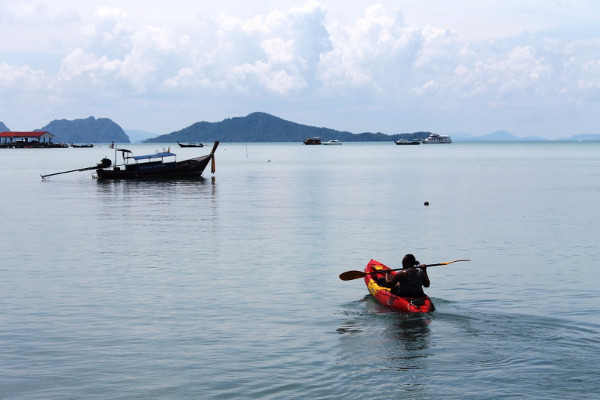 Can I swim around Old Town?
Despite being on the sea, facing beautiful islands, the sea on our side is not suitable for swimming. This is due to a seabed of rocks and mud and strong tidal movements. In order to swim, you will either need to visit the beaches on the west. coast (10-25 km away, depending on the beach) or rent a kayak or a longtail boat and visit nearby islands. Nevertheless, there are so many things to do around our place, that if you stay for just a few days, you might not need to go anywhere!
What to do around Old Town?
There are so many things you can do around our place. Have a look at our page
Things to do
. Upon check in we will sit with you and discuss all the options for activities, sightseeing, trips etc. No need to plan anything in advance, island life is easy. So you can just come here and see how the weather is and what you feel like.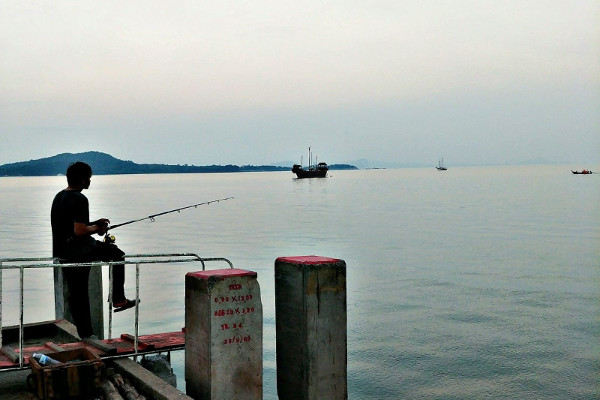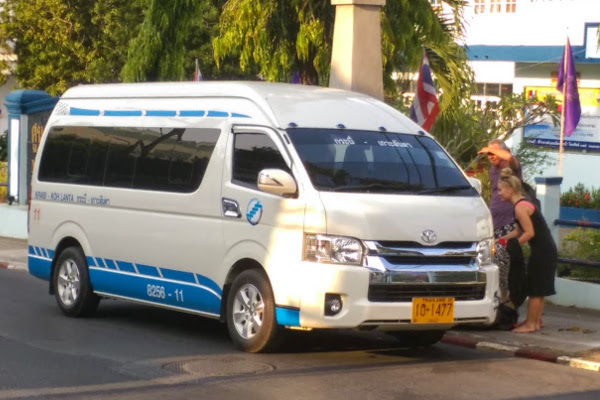 There are a few ways to get here depending on where you are arriving from. Have a look at our page
Getting here
. A few days before arrival, it would be great if you could let us know what time you plan to arrive, and if you need any assistance getting to the house. We are happy to provide information, or arrange a private taxi from the airport or the pier.
Our island is quite large and if you want to fully enjoy all that the island has to offer, you will need some mode of transportation. As for now, public transportation around the island does not exist, and private transport is rather expensive. We recommend to rent a motorbike. We can help you rent one and teach you how to ride it. The price is 200 Baht a day. However if you stay just a couple of days (3-5 days) there are plenty of things to do on our side as well!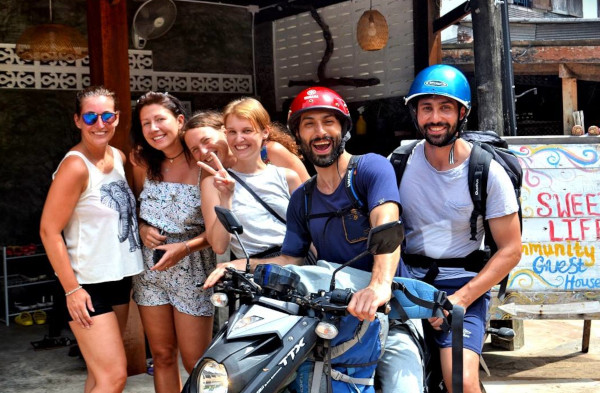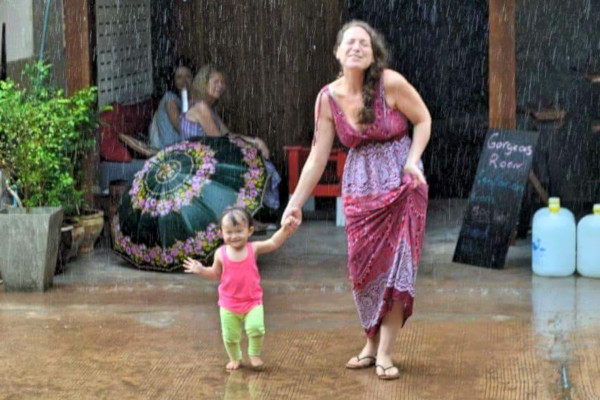 How is the weather on Koh Lanta?
In general Koh Lanta has 3 seasons; a dry season from November to February, a hot season from March to April and a rainy season from May to October. But it is not as black and white as the names would imply. In general, throughout the year the weather is hot and humid. In rainy season you will find many beautiful days when the sky is blue and the sun is shining. In the dry season, especially the beginning of it, you may have very stormy rainy days. It is very difficult to predict the weather here even from today to tomorrow. The forecasts are not helpful at all, as they always show storms and rain, even when the sky is blue and our guests are on amazing island trips. 'Don't worry, be happy' is the key to island life. If you come with a positive and easy-going attitude, you will have a great time for sure.
What is the difference between high season and low season?
Our island is subject to two tourist seasons: the high season from November to April and the low season from May to October. In general the seasons correspond with the best weather conditions, although, the weather in low season can be amazing and the weather in high season can sometimes be very disappointing. In high season everything, such as hotels, restaurants, trips, excursions are always open and usually charge a premium price. The sea on the west coast is calm and clear and snorkeling is at its best. In low season some places close down, prices drop tremendously, especially for accommodation and the sea can be rough and beaches less appealing as underwater currents bring trash onto the coast.
Nevertheless, low season can be a great time for those looking to see and experience the real Thailand and enjoy living in a local fisherman village. Old Town is the perfect place for that!